NFL Bottles & Towels
Show your support for your favorite team while getting hydrated with the exclusive Gx NFL Bottle, and with the Pro Towel, made for quick absorption.
The ultimate NFL fan essentials: stay hydrated while repping your favorite team
Make the 30oz BPA-free Gx NFL Bottle yours by picking your favorite team and adding personalized text on the lid. Designed with a removable pod piercer, you can easily empty pods into the refillable bottle, and get non-slip comfort with its Gatorskin grip and contoured shape. The NFL Pro Towel is designed with a soft-absorbent material. With 32 team designs, you can rep your favorite teams before, during, and after your practices and games.
The Gx NFL Bottle is designed to work exclusively with our customizable hydration system. We understand the hydration and fueling needs of athletes. That's why we developed the Gx System — a network of products like the Gatorade ID Bottle, Gx pods, Gx bottles, Gx jugs, Gx Sweat Patch, and Gx App — that goes beyond Gatorade drinks and supplements to help you reach your fitness goals.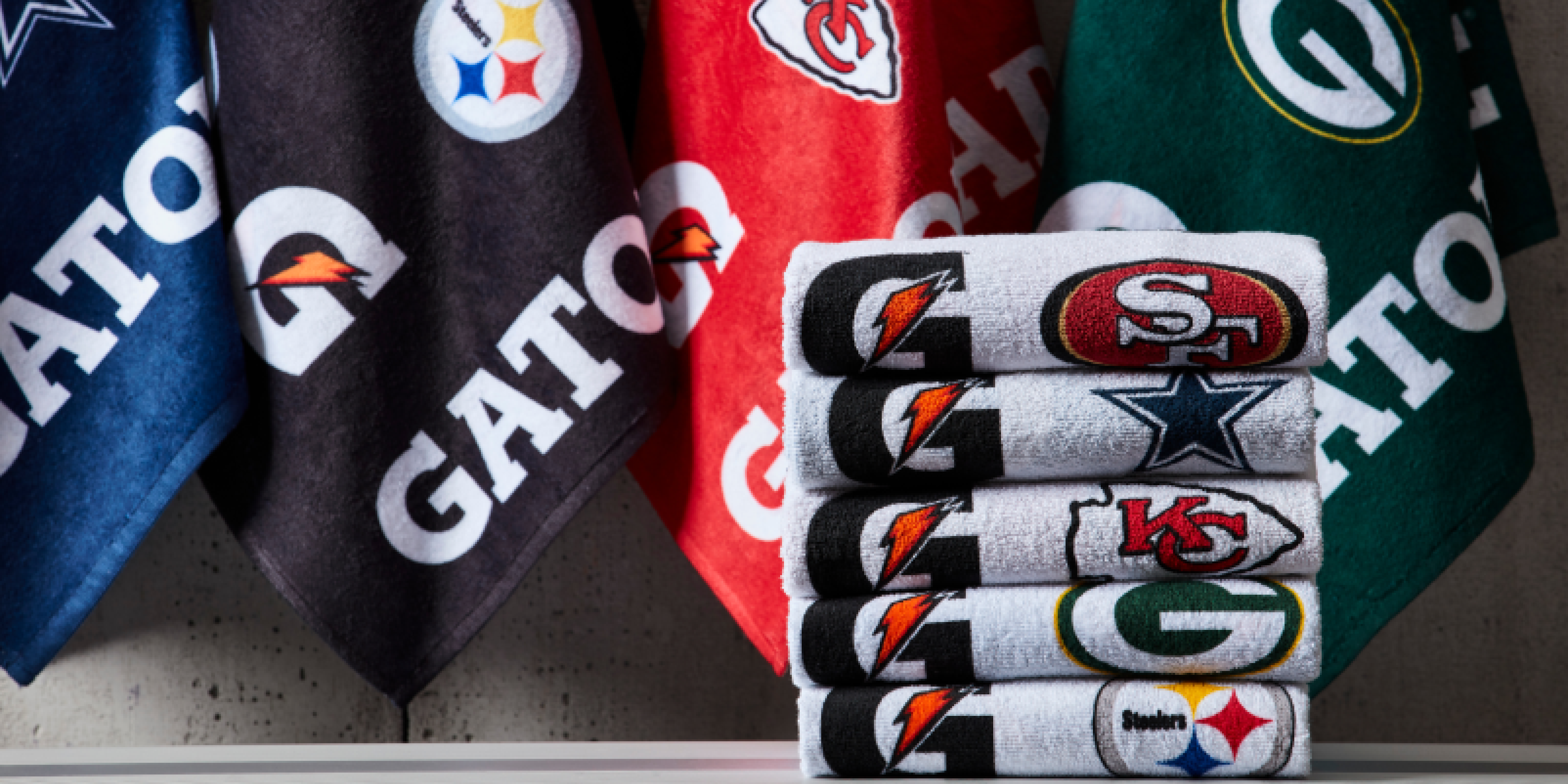 The Pro Towel has a soft, absorbent material.
The Pro Towel has a soft, absorbent material.