Stainless Steel Bottles
Gatorade's stainless steel, dual-layer wall insulated bottles keep drinks cold for hours.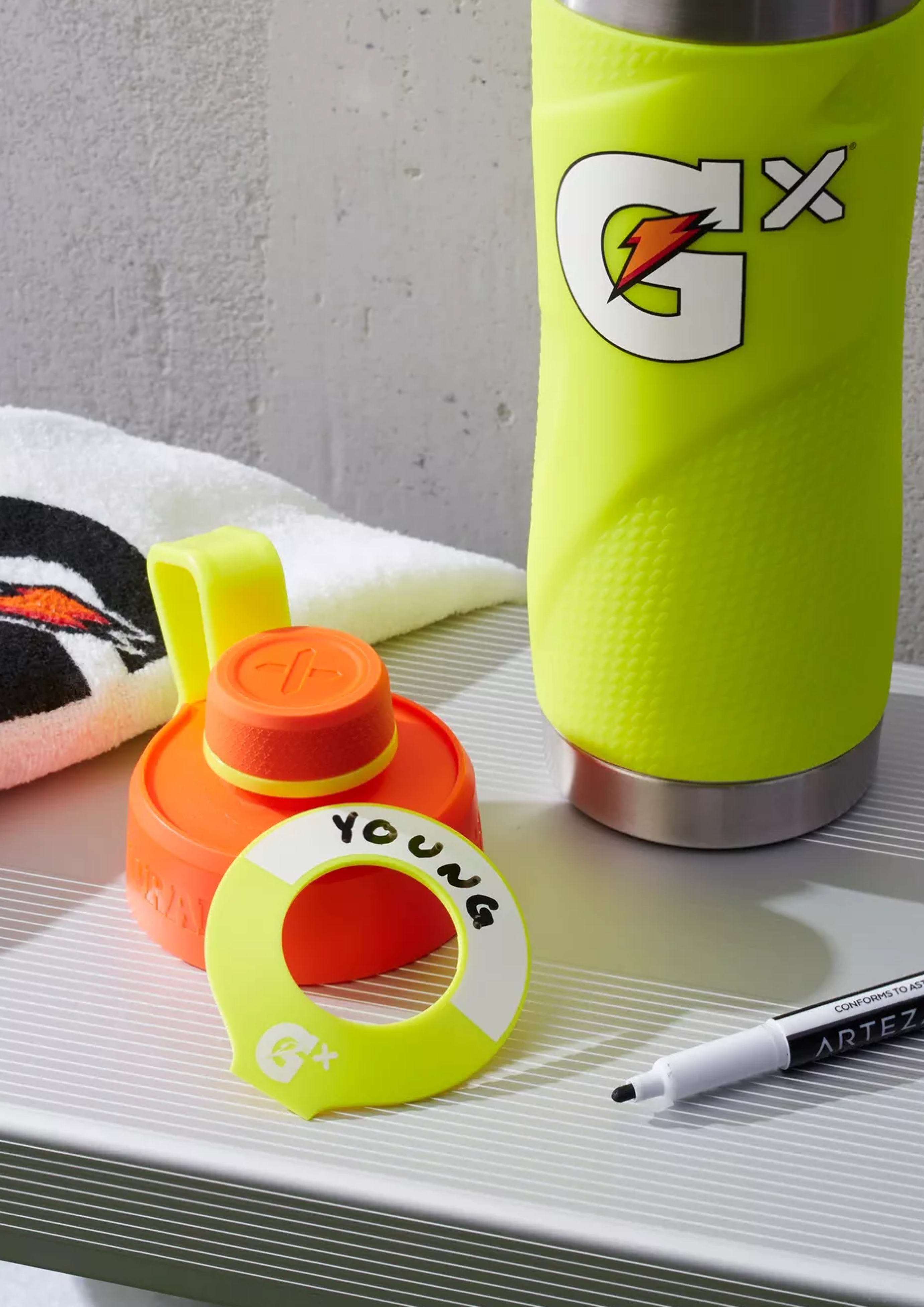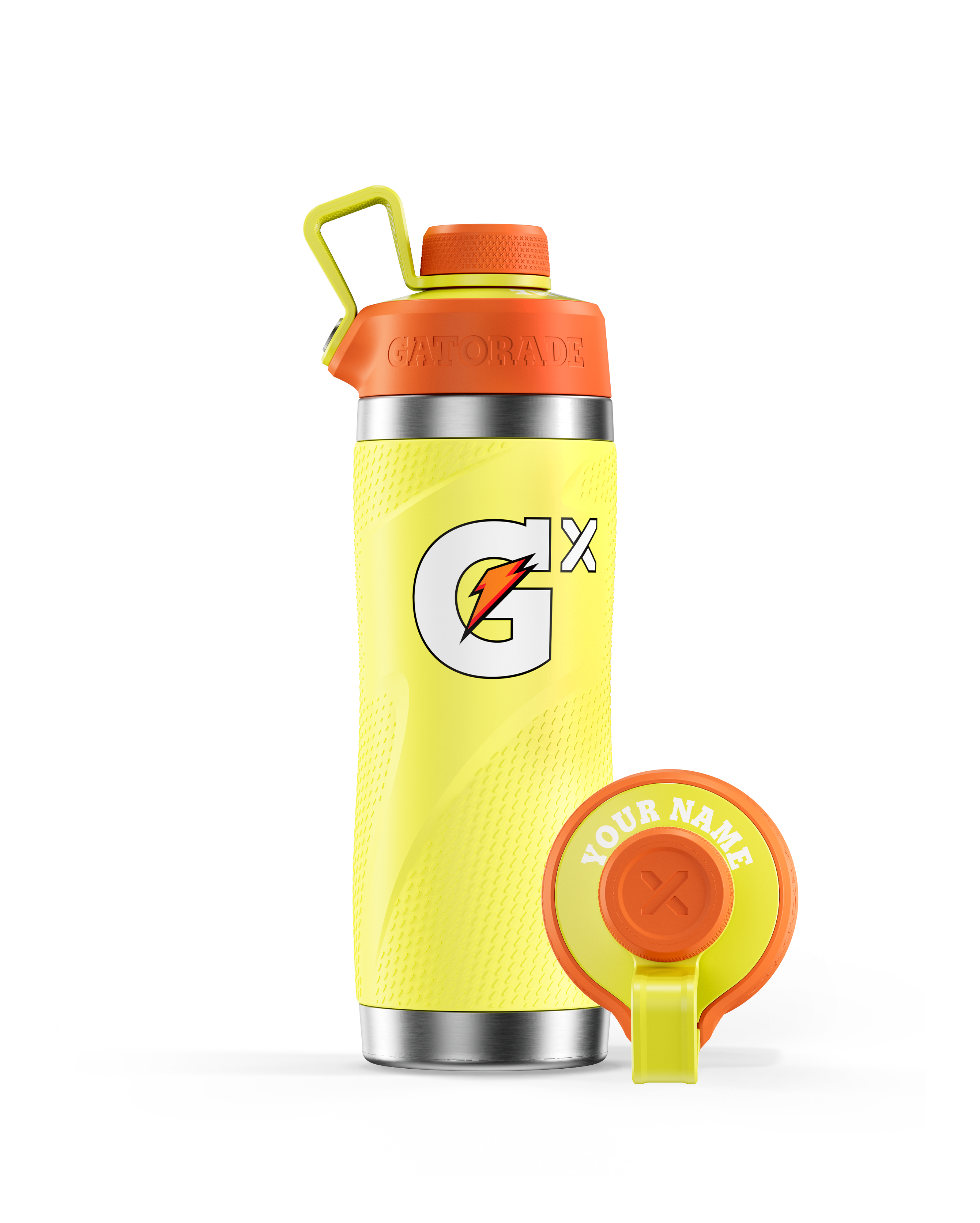 The drink-thru cap design lets you open and close the cap with a quick twist
Gatorade's 26oz and 32oz stainless steel bottles are BPA-free with double-wall, vacuum-insulation that keeps drinks cold for hours. That makes them ideal for before, during, and post-workouts and games.
With the Stainless Steel Gx Bottle, pick a color and customize the lid with your name and number. It's designed with a removable pod piercer to easily empty pods into the refillable water bottle, and has a no-slip textured silicone sleeve to provide maximum control and grip. The leak-proof cap rotates and locks to the side for an easy drinking experience.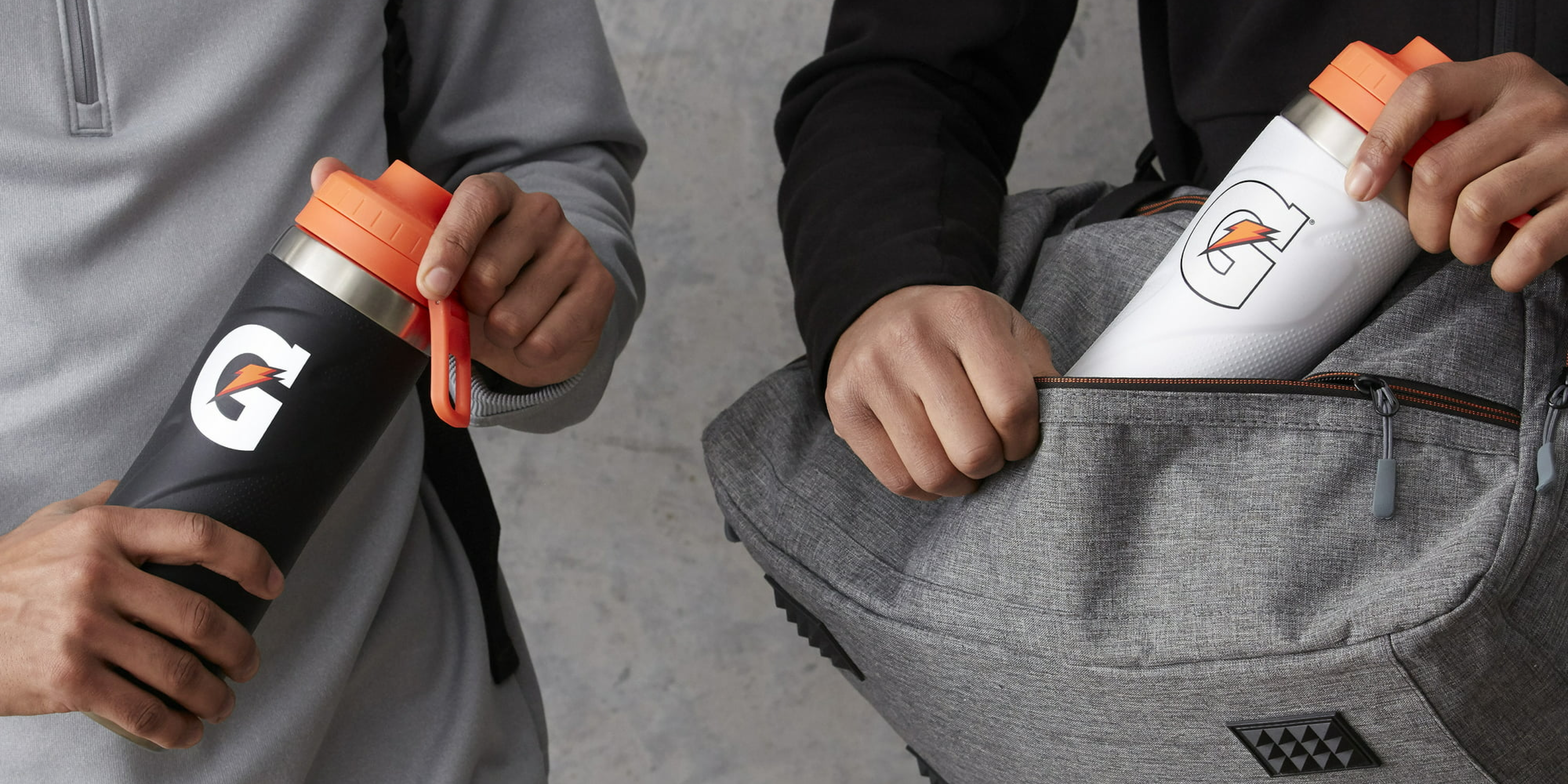 Shop more hydration products